Our Calendar provides a view of all upcoming events and the ability to RSVP.  Events are displayed in the list for preference of use.  By clicking below, you can select any one of the events to display all of the details for that event. For those monthly luncheons that require reservations, there will be a link to our reservation page for you to RSVP.  Clicking on any of those dates will display any events for that day. You will notice that there is a filter for the events. This filter applies to only the future events and not to any listed as a result of selecting a date on the calendar.
Are you receiving the MOAACC Five Things e-Newsletter? Every alternating Monday, we email our Five Things e-Newsletter to chapter members to keep them up to date on legislative issues affecting veterans, the military, and families; what we are doing in the community for veterans, the military, their families, and students; and events for our members. …
Read More
MOAACC Website Training Tutorials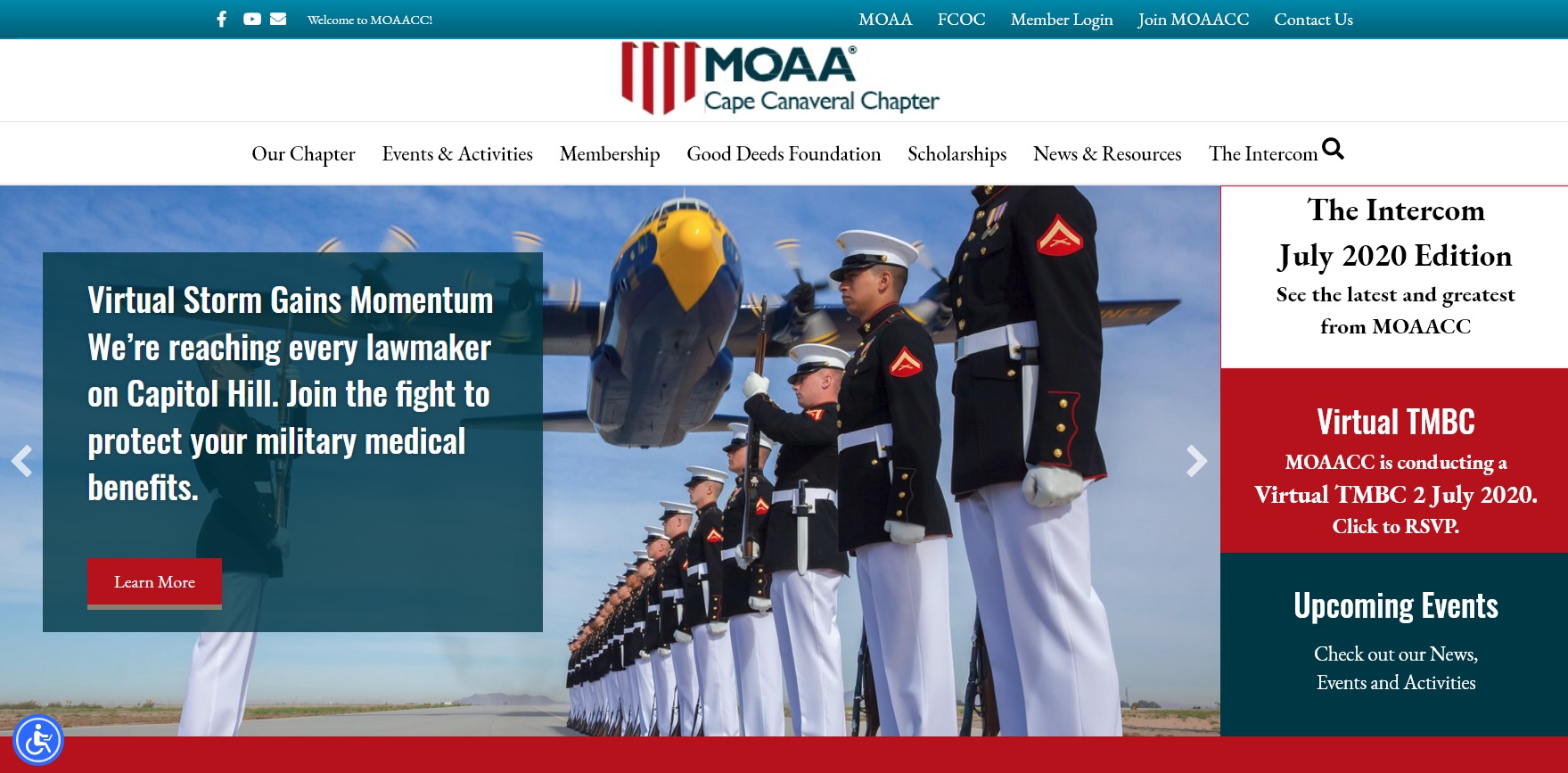 The links below are computer-based education tutorials/videos designed to assist our members/users in learning how to use the MOAA Cape Canaveral Chapter  (MOAACC.ORG) Website, Membership Portal and the Membership Management System capabilities.  Click on links below to open video tutorial, then click the play button; be patient as it may take a minute to start. (best viewed in full screen).

MOAACC.ORG Website Training Tutorial
Beginning 4 June 2020, MOAACC will conduct weekly Virtual TMBCs. The Thursday Morning Breakfast Club is MOAACC's weekly meeting to exchange facts and fun. Due to the COVID 19 challenges/constraints, we had to cancel in-person TMBCs until further notice.  We will conduct Virtual TMBCs via the Zoom Teleconferencing application (training video left). This ensures compliance with CDC guidelines and still enables us to conduct MOAACC business.  Please RSVP through our event calendar or send an email to moaacapecanaveral@gmail.com indicating you will attend virtually.  You will be able to attend virtually through your computer, through a Zoom phone application or you can dial in using your home or cell phone.  Once RSVPs are received, I will send an invitation providing access instructions.  Thank you for your support as MOAACC GOES VIRTUAL!