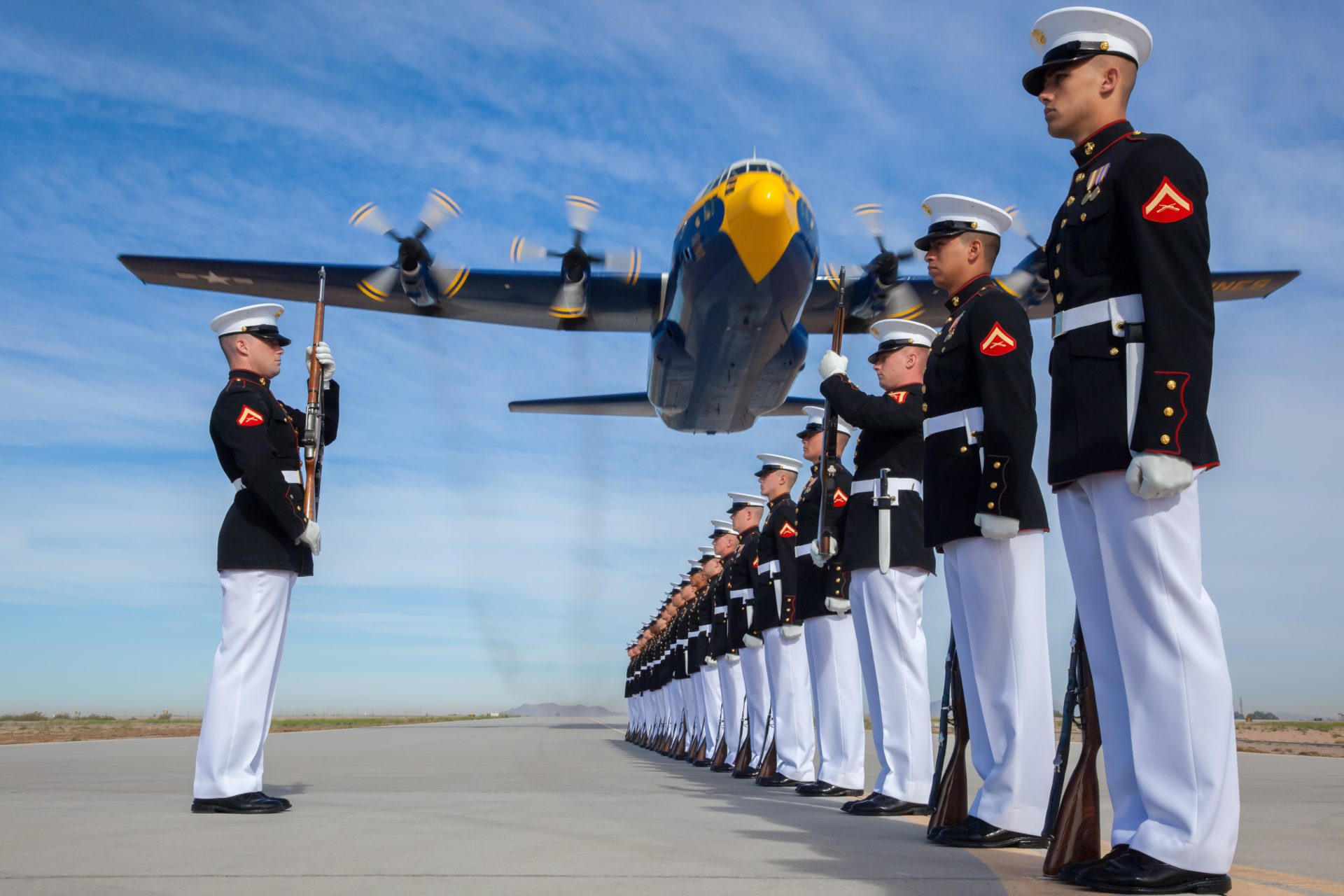 MOAA Launches Summer Storm 2020
Protect your health care benefits. Stop planned cuts to military medicine. Reach out to your lawmakers NOW.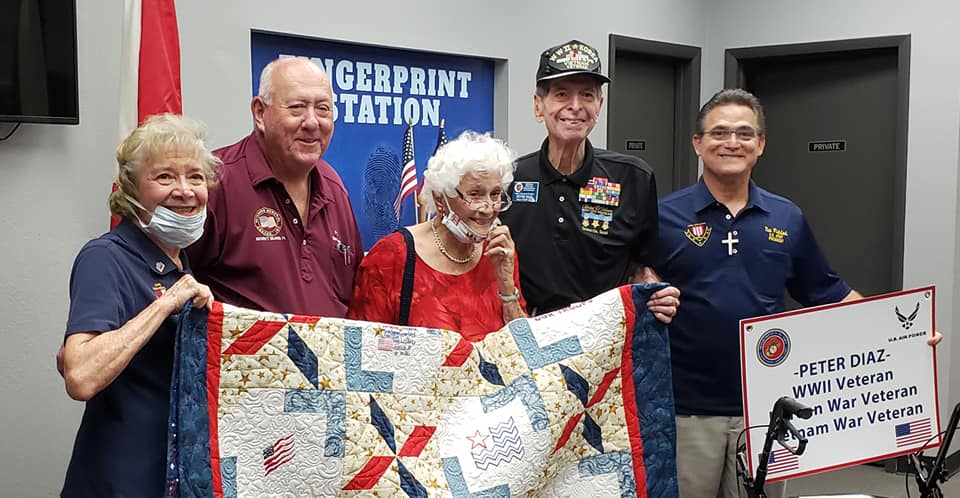 WWII Veteran, Major, USAF (R) Peter Diaz being awarded a "Quilt of Valor " with several MOAACC members present.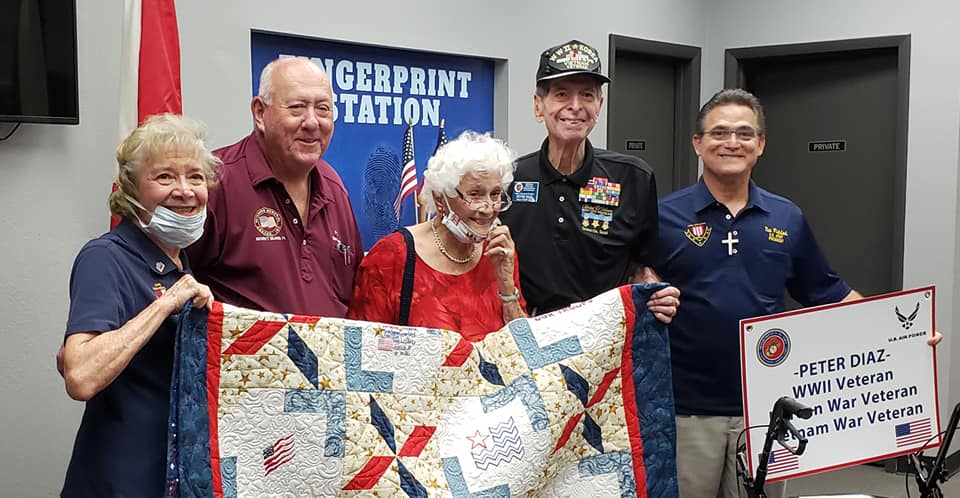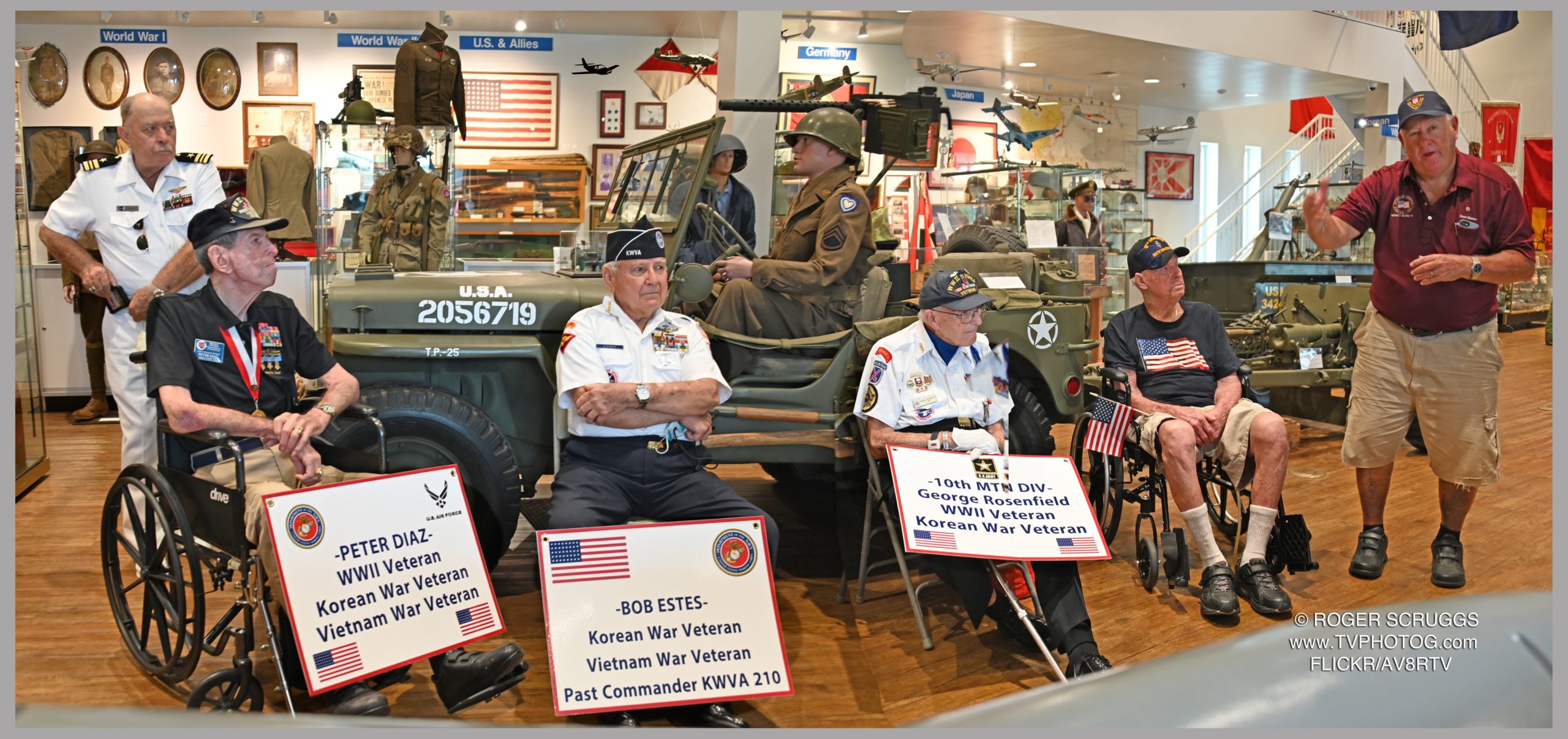 Independence Day Parade
After the July 4th BCSO/VMC Parade of Merritt Island, some of our WWII and Korean War Veterans cool off and share their history.  VMC President Dean Schaaf (l) and VMC Special Projects Coordinator Donn Weaver serve as hosts whose name cards used in the Parade serve as testimony of their service.  Seated on the right is Bill Livingston a WWII Vet who landed in France 9 days after DDay and fought in France and Germany until the WWII ended.  He was visiting the museum at the time and all were delighted to add him to the honored visitors.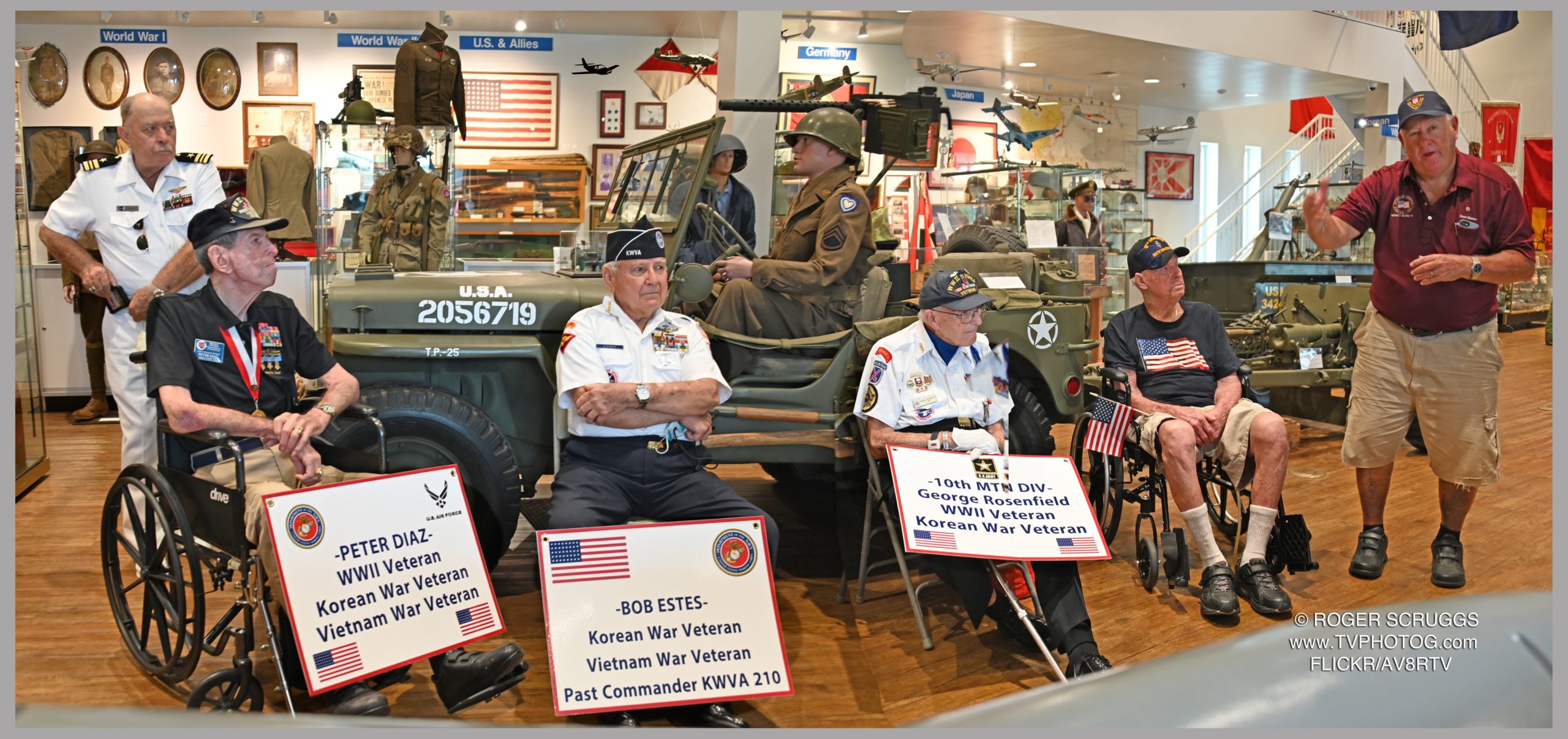 Virtual TMBC
Join us 13 August 2020.  Click Here for details, training & to RSVP.
The Intercom
August 2020 Edition
See the latest and greatest
from MOAACC
Welcome To The Cape Canaveral Chapter of The Military Officers Association of America
The Military Officers Association of America Cape Canaveral Chapter (MOAACC) is an affiliate of the national Military Officers Association of America. The mission of the Chapter is to promote the aims of the Military Officers Association of America (MOAA). We advocate for national and state legislative actions that protect the rights and interests of veterans, uniformed services retirees, and active duty personnel (including all dependents and survivors of the same).
MOAA National, the various State Councils and their affiliate chapters, including the Military Officers Association of America, Cape Canaveral (MOAACC), are all nonpartisan organizations.
The MOAACC organization has been very active in Brevard County since 1958. It is a service/social group of Military Officers, including retired, former and active duty from all seven uniformed services, as well as spouses and surviving spouses. It is dedicated to supporting the goals of MOAA and the community while promoting membership camaraderie with social activities, work in one of our many worthy causes and participation in many of the separate clubs associated with MOAACC.
Each year beginning in 1984, The Cape Canaveral Chapter of The Military Officers Association of America has awarded Scholarship grants to descendants and wards of active duty or retired members of the Uniformed Services of the United States (includes Regular, National Guard or Reserve enlisted and officers of the Army, Navy, Air Force, Marine Corps, Coast Guard, NOAA or USPHS).
The chapter is devoted to fostering fellowship among its members and families and to stimulate love of country. The Thursday Morning Breakfast Club (TMBC), monthly luncheons (third Tuesdays) with guest speakers, Current Affairs Forums (3rd Thursday every other month) and a variety of  evening functions and special events are all designed to enhance our efforts towards these goals. The monthly newsletter, The Intercom (and moaacc.org web site and our Facebook page)  inform members of these events and keeps them abreast of current issues of prime importance to the goals and objectives of the chapter.